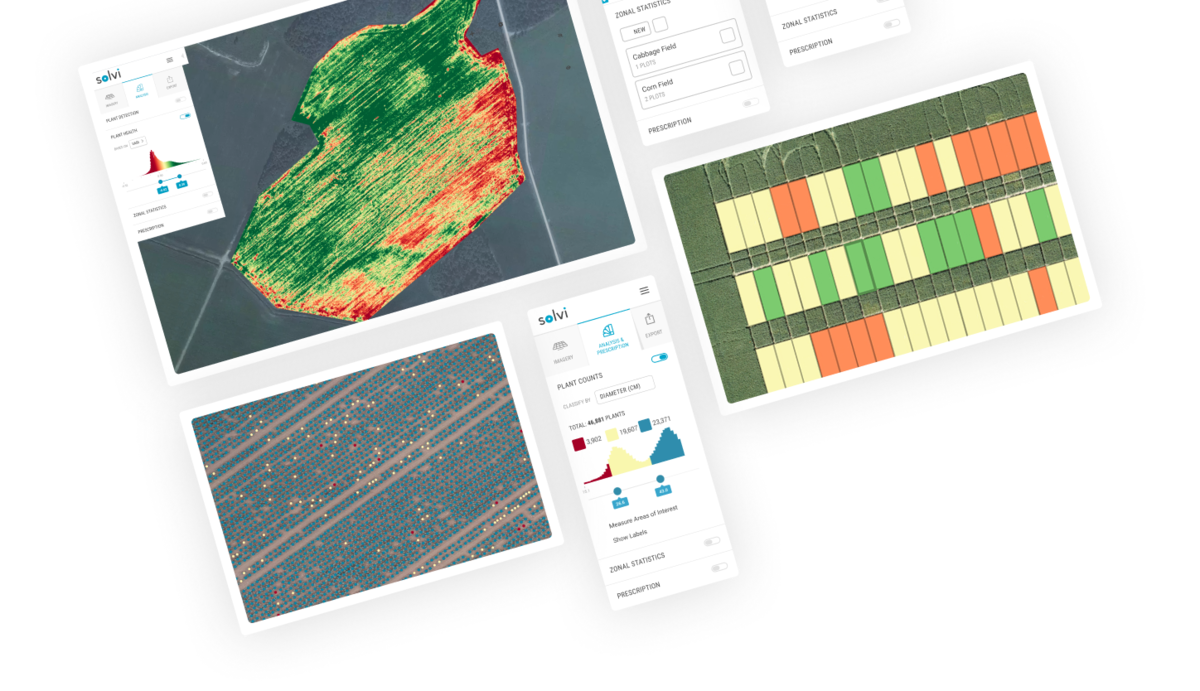 Get to know your crops with drone imagery
Solvi offers a complete solution for drone-based crop monitoring so you can make better decisions about your crops.
Try Solvi for free
Trusted by leading researchers, agronomists and organizations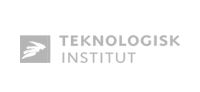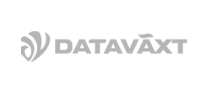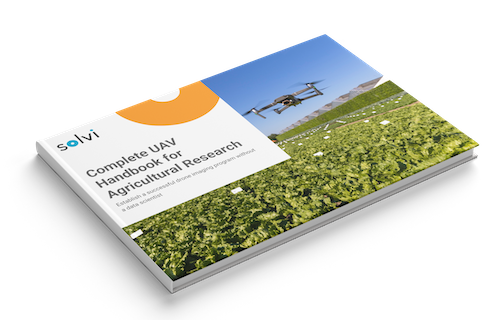 Download The Complete UAV Handbook for Agricultural Research for FREE
Learn how to establish a successful drone imaging program without a data scientist
Get your free pdf
Plant counts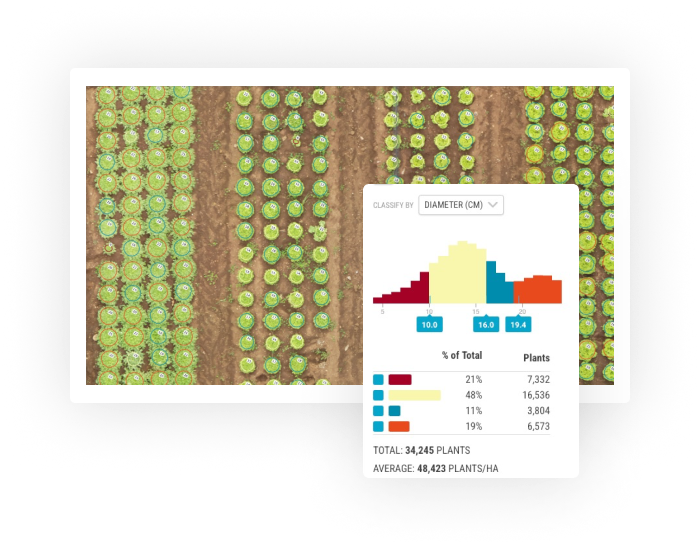 Monitor Crops at Plant Level with PlantAI™
Collect precise data on the number of plants in the field, as well as the unique characteristics of every plant. Use it for accurate yield estimations, insurance claims, or field trials.
"We are amazed that Solvi's Plant AI™ detection model is robust enough to work on different crop types from seedlings to crops to fruits, with relatively little labeling required. Solvi is very easy for a new user to quickly pick up. And the user-support experience from Solvi is the best by far for all SaaS solutions we have used in the past."

Mike Poodt

Team Leader Information Management R&D at Rijk Zwaan
Zonal Statistics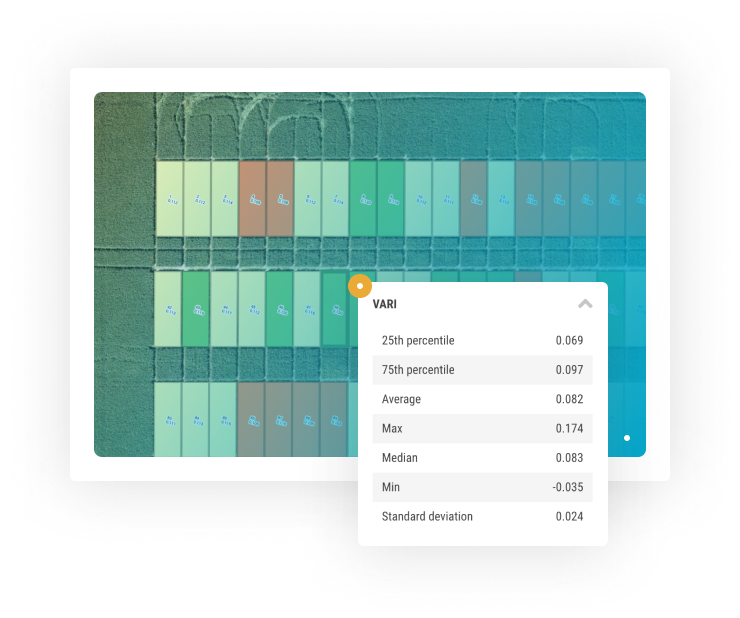 Digitize Field Trials Efficiently
With Zonal Statistics you can recreate the digital copy of any field trial in minutes. Generate plots, calculate statistics & export to SHP and Excel - all in a few simple steps.
"The Zonal statistics tool in Solvi makes image analysis and data management much more efficient and streamlines the whole workflow. It really changes the way agronomists work with field trials."

Mats Söderström

Researcher at Swedish University of Agriculture
Plant Health maps & Prescriptions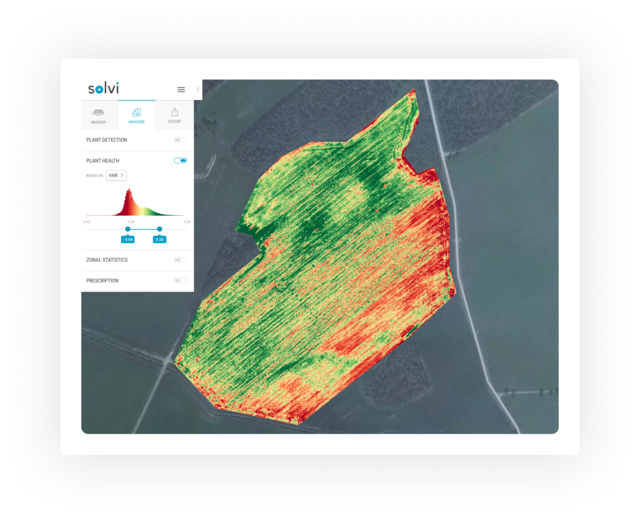 Spot problem areas and take actions
Understand which parts of the field perform better and which worse, turn them into management zones and adjust your inputs precisely with high-resolution prescription files.
"We probably save a little money and a good amount of time from Solvi's analytics. But where we really gain is in the trust we have in our decisions and our data management processes. We definitely plan on continuing with Solvi for the foreseeable future."

William English

Project Manager & Industrial Doctoral Candidate at NBR Nordic Beet Research Foundation
How it works
Collect Data
Collect imagery whenever you need with any drone and camera and upload it to Solvi. We process data from most sensors available on the market, both RGB and multispectral, providing you with accurate maps usually within an hour.
Analyze & Get Insights
Use our analytics tools to interpret and visualize collected data. Spot variations in the field with vegetation indices, like NDVI or VARI, generate accurate Plant Counts or digitize field trials with Zonal Statistics.
Take Actions
Export prescription files compatible with most farming machinery and software. Create PDF-reports and share your data with others, or export it in a variety of GIS formats for further in-depth analysis.
#field trials
#case study
How SLU researchers use drones to develop large-scale models for Variable Nitrogen Rates in Winter Wheat
Read article
→
Ready to get started?
Start making decisions based on precise data
Start free trial