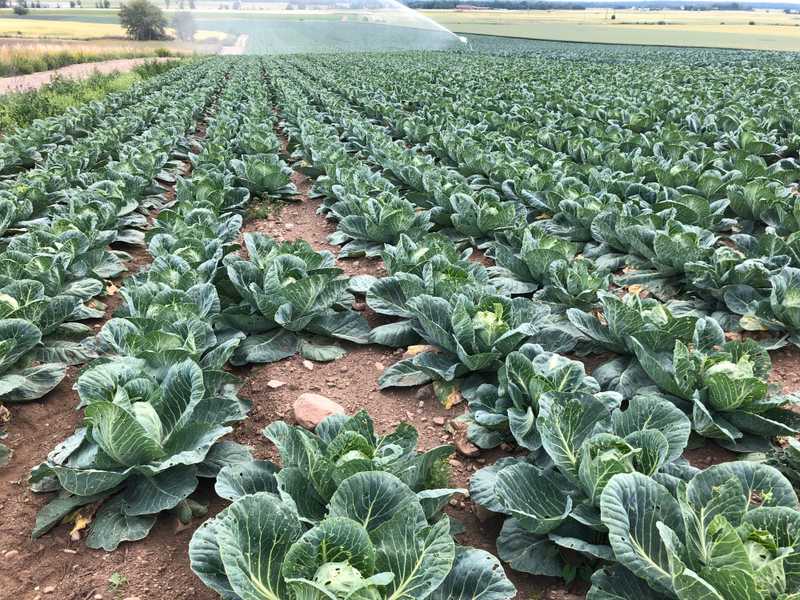 Plant-Level Crop Monitoring with New Plant AI™
April 21, 2021
What if you could monitor the health of every plant in your field? Could you avert crop loss, save money on inputs, or catch a disease outbreak before it spirals out of control? Timely and precise management decisions can make the difference between an average harvest and a bumper crop.
But how can you keep a pulse on every plant? You'd need to monitor each plant, in every row, every time. That's nearly impossible, and certainly impractical, to do scouting on foot. But Solvi's newly enhanced Plant Counts analytics tool does just that. In minutes, it converts drone-captured field data into a crop evaluation map so you can identify exactly what needs attention where.
Next-Level Drone Crop Scouting
Planting inefficiencies, weed management, pests, diseases, and even weather events can reduce field productivity and ultimately profit. Drone crop scouting can provide compelling information. But analyzing drone imagery manually is inefficient, highly technical, and doesn't tell the whole story. This is where Solvi's Plant Counts, now powered by Plant AI™, comes in.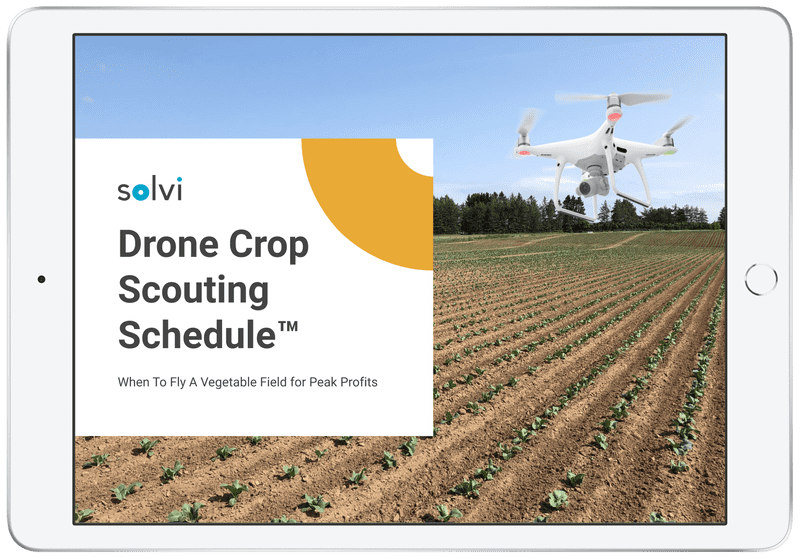 Download The Drone Crop Scouting Schedule™ for FREE
Learn when to fly a field for actionable decisions and peak profits
Get your free pdf
Introducing Plant AI™
We are excited to introduce Plant AI™ - a new Plant Counts feature that translates plant-level drone data into actionable insights in minutes. Plant AI™ uses next-level machine-learning technology that works with virtually any crop. It's the latest release from our pipeline of action-oriented analytics.
With only a few mouse clicks on your uploaded field map, our Plant AI™ algorithms learn in real-time to identify and measure plants across the whole field. The more examples you select, the better the algorithms get at identifying plants. In minutes, you can train the algorithm to identify a very accurate plant shape, like cabbage or broccoli heads, which can be correlated to weight and thus maturity. In orchards, tree canopies can be translated to age.
Plant AI™ quickly layers valuable metrics onto our Plant Counts map including a precise total plant count as well as a size measurement and health estimate of every single plant. This information can be used to assess crop establishment variables like weed population, soil anomalies, or mechanical issues. Your enhanced Plant Counts map can also be used to gauge optimal plant size and maturity for harvesting.
Solvi's Simple 4-Step Plant Counts Process
While advanced machine learning makes this process possible, our enhanced Plant Counts tool is easy to use, even if you are new to drone technology.
Here's how it works:
Upload any drone imagery file. (We support both RGB and multispectral imagery from any hardware)

Outline an area of interest on your field map.

Circle a few plants to teach Solvi's Plant AI™ what healthy plants should look like.

Quickly receive a visual display of plant-level metrics for the entire field.
An on-screen guide will walk you step by step through the process. Still have questions? Our tech specialists are available by email to make sure your map is a success.
The Benefits of Solvi's New Plant AI™ for Plant Counts
Plant AI™ Works For Many Crops
Plant AI™ powers our Plant Counts tool to extract plant-level information for a wide variety of crops. It's not limited to row crops with wide spacing. In fact, some customers use our updated Plant Counts tool to accurately extract rows of vines, even patches with weeds. Because you teach Plant AI™ what to look for, the possibilities of identifying any crop or object in the field are nearly limitless.
Results In Minutes
Plant AI™ is fast. Other plant counting tools require you to request the data which can take days to receive. We know that growers can't wait days to take action. Many management decisions require a quick response.
With your imagery mapped, Plant AI™ provides plant-level data in less than 30 minutes. This means you can take precise action on your drone data right away. For drone service providers, your clients get faster and more accurate insights with little additional effort.
Outsources Complex Analytics
Plant AI™ turnaround time depends on your field size and crop type. For high volume or complex scenarios, you may prefer our "Done For You" service, where our support team does all the work for you and provides the same precise results within 24 hours. We'll do the data, you do the decisions.
Make Better Decisions At The Plant-Level
Ready to use your entire field this season? Solvi Plant Counts visually counts and assesses every plant so you can make optimal management decisions where needed most. Precise crop management means peak field performance. Harvest the most from every row this season.
Read more about Solvi Plant Counts powered by Plant AI™ or request a Plant Counts trial today. Solvi converts drone crop data into decisions.
---