Optimize Crop Production with PlantAI™
Get the most from every row with plant-level crop monitoring. Use precise plant counts, size measurements and health estimates to minimize crop loss and improve yields.
Try Plant Counts for free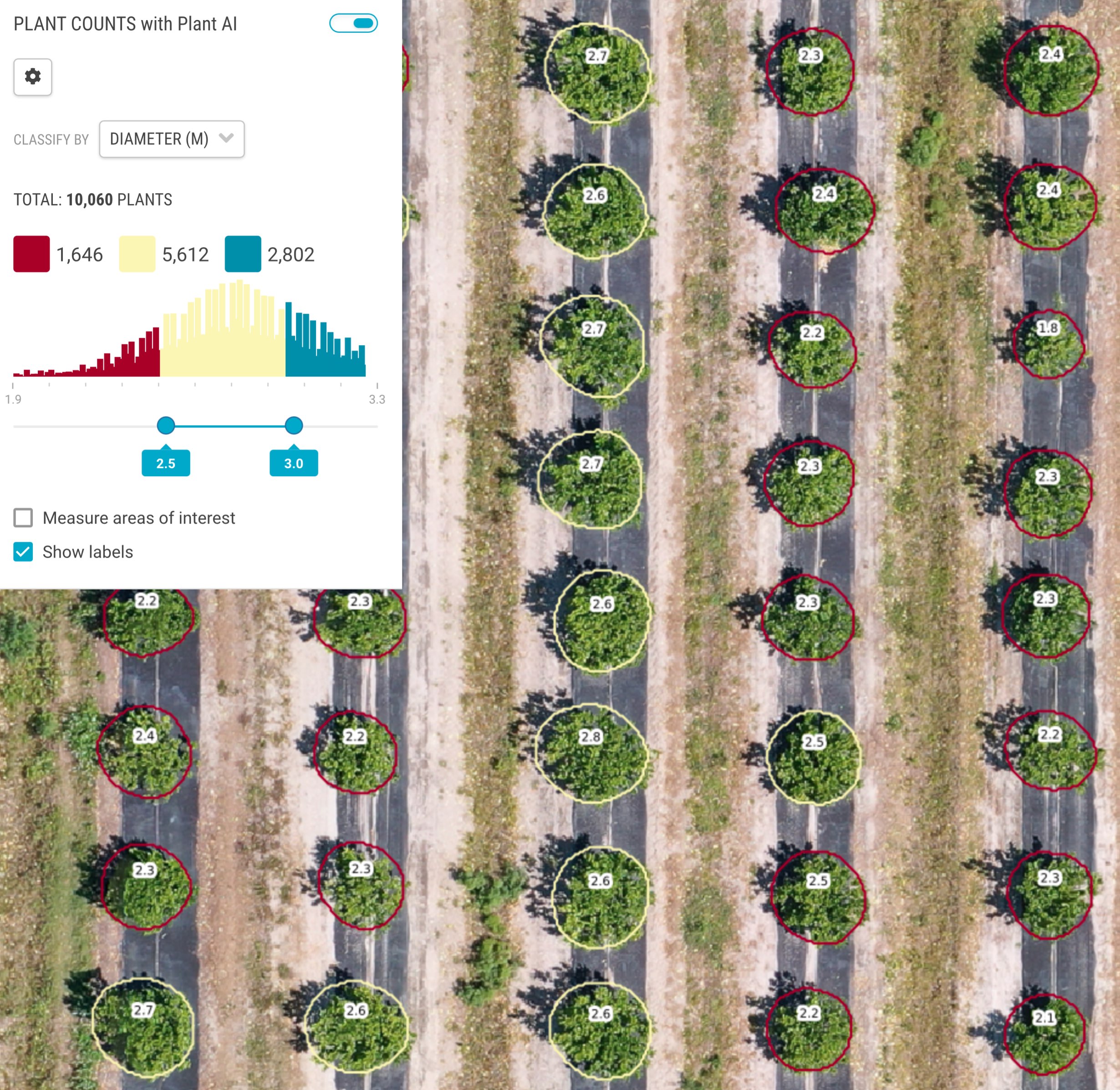 Plant-Level Insights for Your Entire Field
Precise crop management means peak field performance. PlantAI™ translates plant-level drone data into actionable management insights. Layer valuable metrics onto your Plant Counts map to assess crop establishment variables or gauge optimal plant maturity for harvest. Visually monitor every plant in the field to make timely decisions where needed most.
Fast and efficient scouting of the whole field

Accurate total number of plants

Per-plant size measurements

Health estimate for each individual plant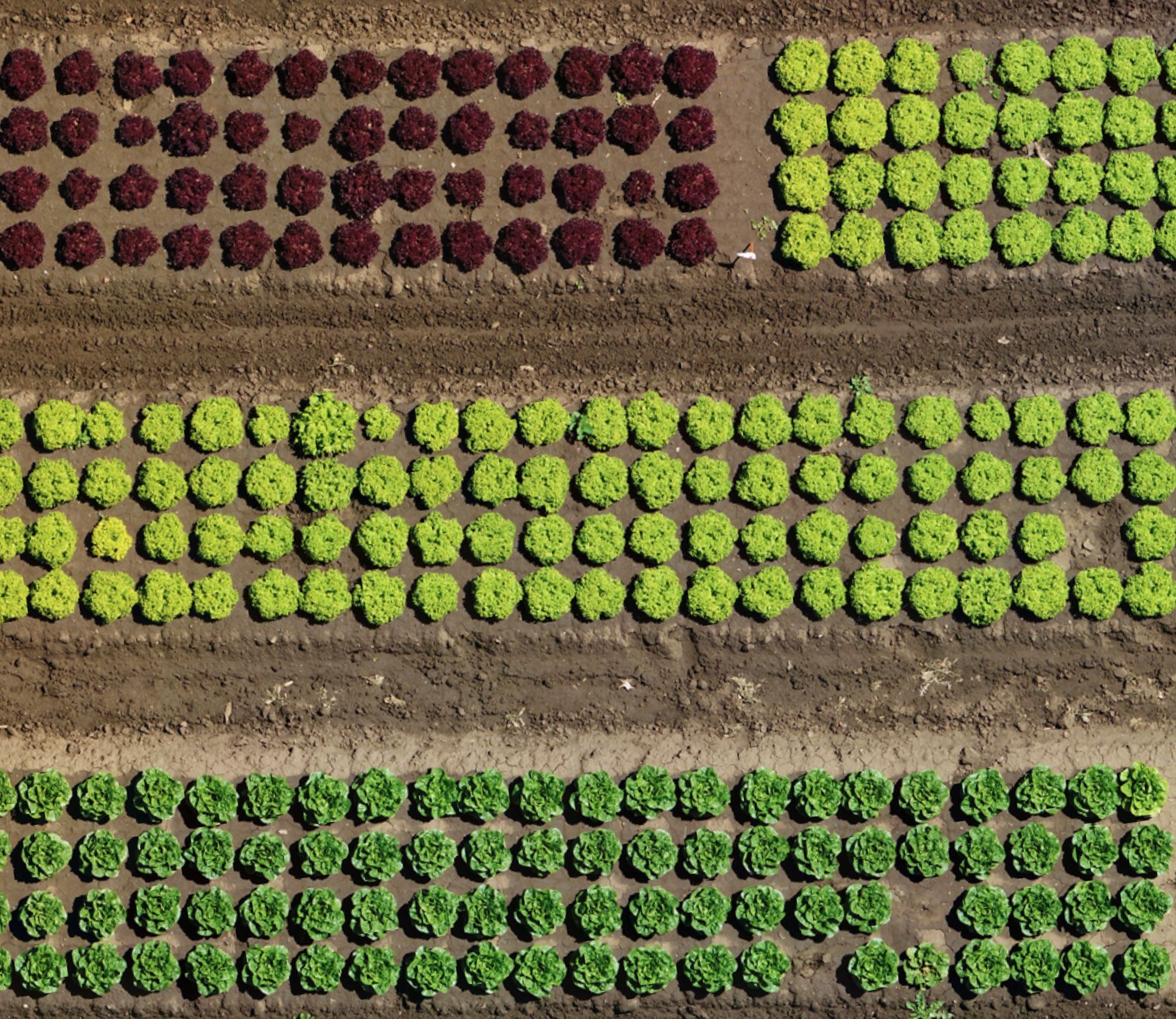 Works for Most Crops
Powered by our advanced machine-learning algorithms, Plant Counts with PlantAI™ adapts to a variety of crops and other agricultural applications for maximum flexibility. It's not limited to row crops with wide spacing. Because you train PlantAI™, it's possible to identify and monitor nearly any crop or object in the field.
Row crops like corn and soybeans

Vegetables and trees

Other applications like vines and weeds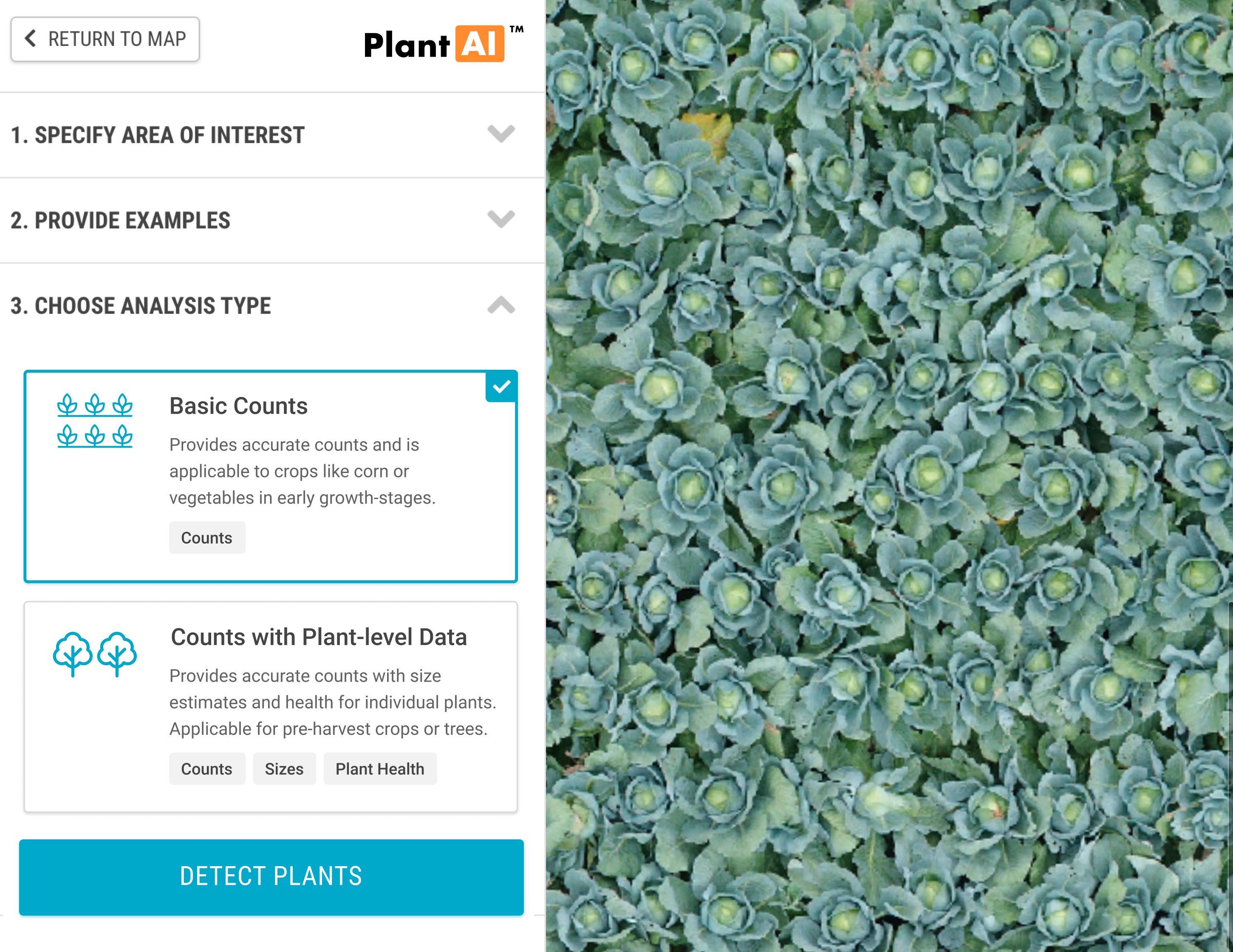 Quick & Simple 4-Step Process
PlantAI™ is fast! Other plant counting tools require you to request data, which can take days to receive. Solvi's easy-to-use software provides precision crop analytics in less than 30 minutes to anyone - without a Ph.D. in statistics. Here's how it works:
Upload drone images (from RGB or multispectral cameras)

Outline an area of interest

Identify similar plants

Receive plant-level data for decision making in minutes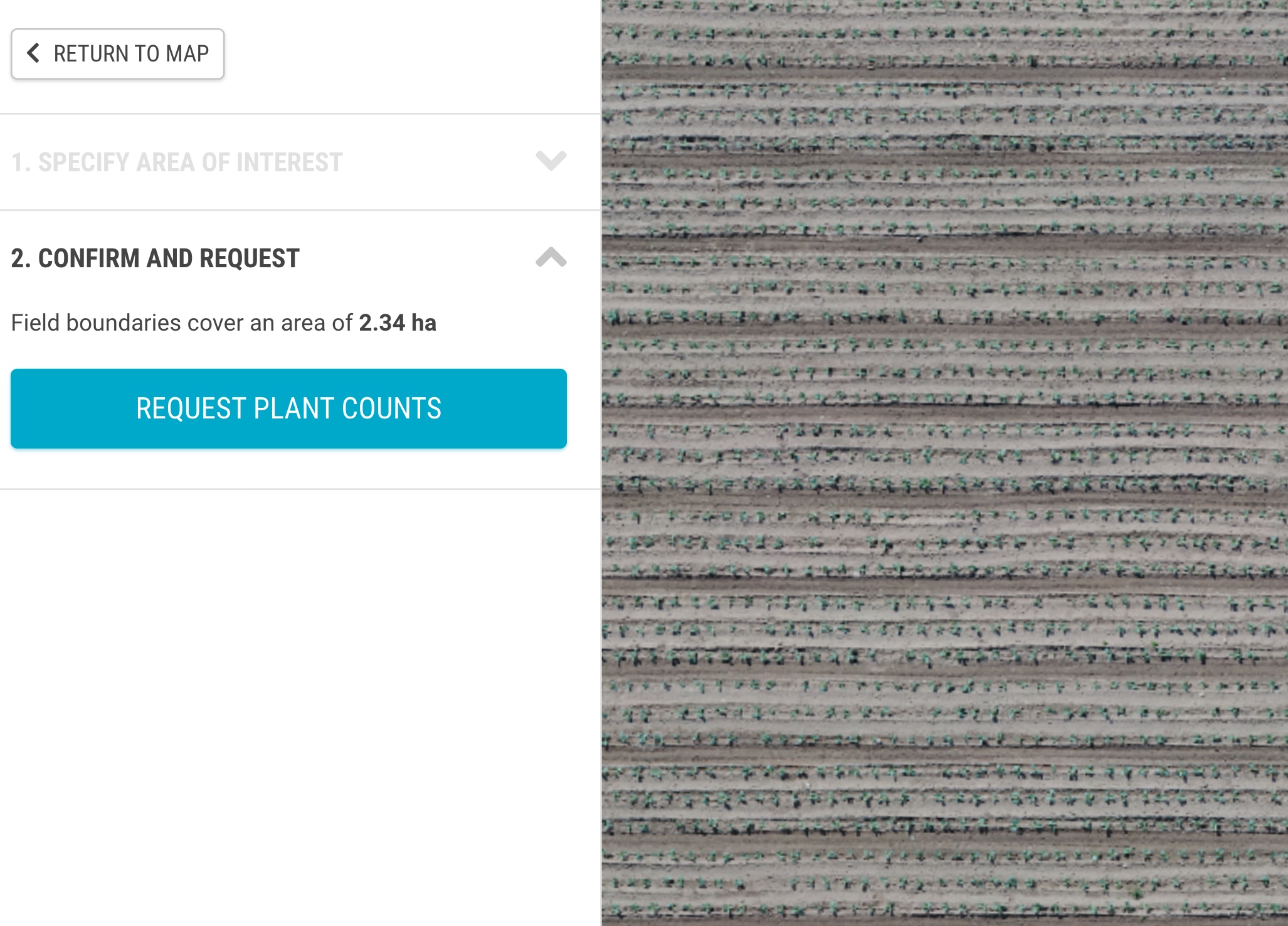 "Done For You" Service
Outsource plant count analytics for high volume or complex scenarios. Our support team handles the work for you and provides the same precise results within a day. Great for crop consultants or drone service providers with multiple clients. We'll do the data, you do the decisions.
Same precision data insights

Available in 24 hours

Frees you to focus on management action
We are amazed that Solvi's Plant AI™ detection model is robust enough to work on different crop types from seedlings to crops to fruits, with relatively little labeling required. Solvi is very easy for a new user to quickly pick up. And the user-support experience from Solvi is the best by far for all SaaS solutions we have used in the past.

---

Mike Poodt

Team Leader Information Management R&D at Rijk Zwaan
Ready To Get Started?
Convert your drone crop data into decisions this season with Plant Counts
Try Plant Counts Today