Turn your drone into the ultimate field scout
The easiest and quickest way to scout, ground-truth and share leaf-level data about your crops and fields
Try Solvi Scout For Free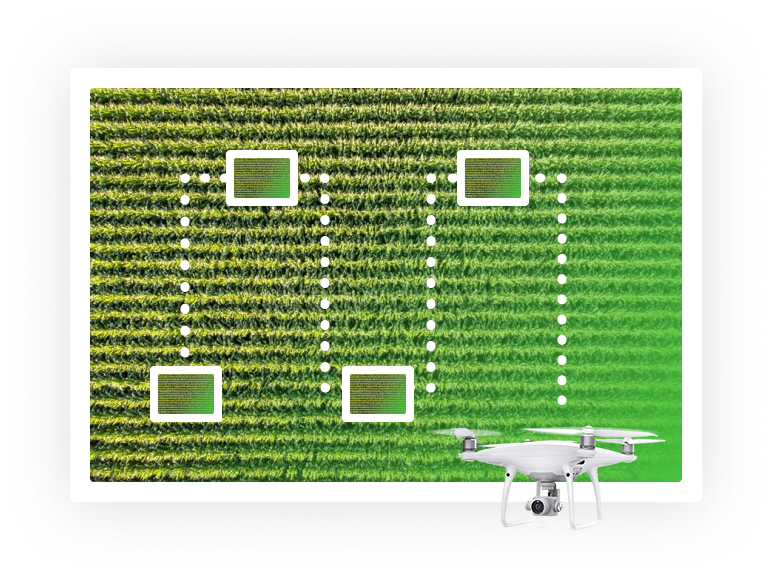 Scout fields efficiently
Unlock the scouting potential of your drone or mobile device. Use your drone to replace miles of walking and reach even the most inaccessible parts of your field. Just put your drone in the air and capture the current state of your crops from high above for a better overview or right above the leaves to spot diseases or pest infestations. Or snap a few shots with your phone immediately when you first discover a potential problem.
Fly manually or use automated waypoints

Take photos from any altitude and angle

Collect images with a drone, mobile phone or tablet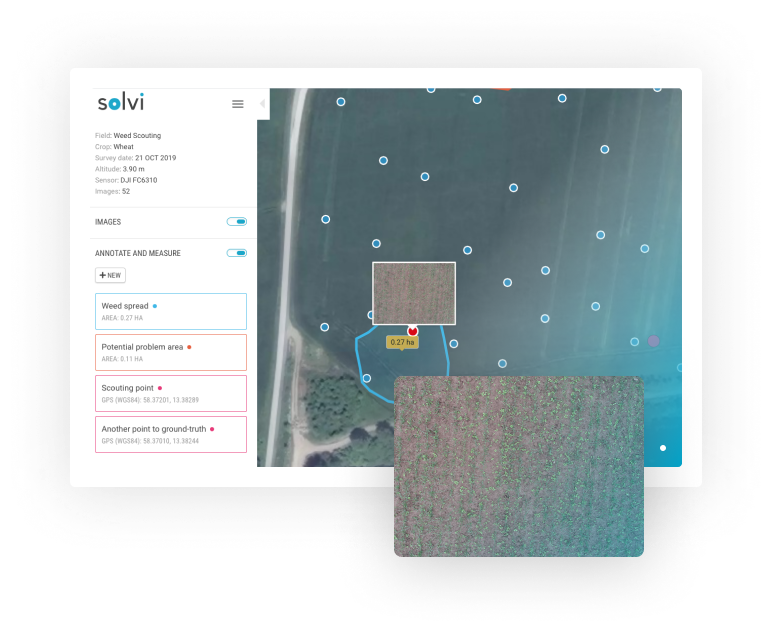 From bird's-eye view to the leaf-level
View your scouting images on a map to get the context on where the observations were made. With the new detailed photo view, you can dive deep into every image and inspect even the smallest details at a leaf level. Make notes and measure areas of interest to document and get the most out of your scouting data.
Get an overview of where images were taken

Inspect every image at a leaf level

Make notes and annotations to document findings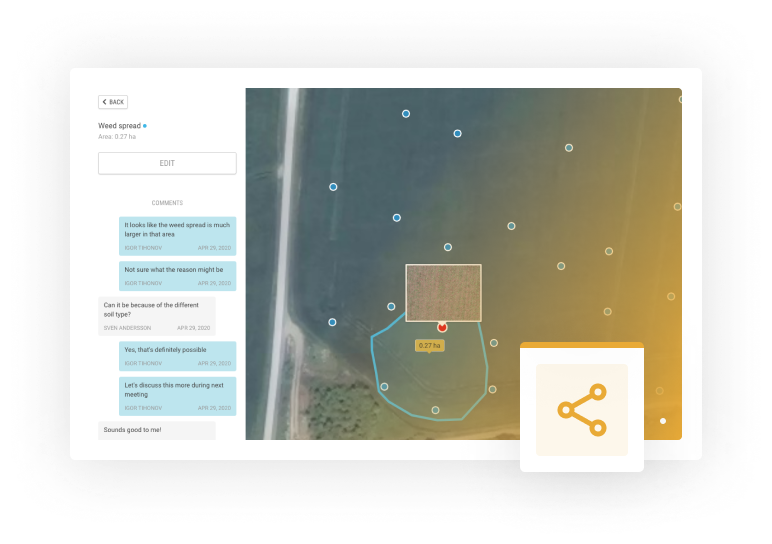 Collaboration starts here
Share your scouting data with clients, agronomists, or fellow farmers easily via web links. Start a conversation around your notes and findings and get advice from experts. With Solvi Scout it is easier than ever to share and collaborate on the field data and findings.
Share scouting data via web links

Have a conversation using the Comments tool